Message from the President
---
To Create a Sustainable Society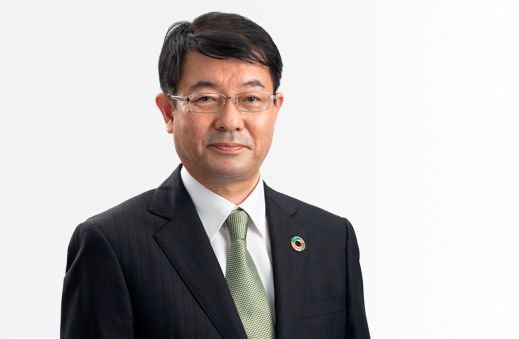 Aicello Corporation has grown its business based on the principle of contributing to society through its corporate activities. Ever since it started out as a cellophane seller and eventually became the plastic film and container manufacturer it is now, we have incorporated the three elements of CSR—human rights, labor, and the environment—into our corporate management philosophy.
In order to prevent the spread of harm from pollution, we voluntarily closed factory in 1970, a decision symbolic of our continued strict self-discipline, dedication to compliance from the moment we buy from suppliers to the time of purchase by the end consumer and from product development to plant management, and consideration for our customers, society, and the environment.

I believe that reducing the impact of plastic on the environment is an important issue to address in order for Aicello to create a sustainable society. We are also raising awareness of the 17 SDGs and expanding and improving our efforts to achieve.

We have thought and acted in order to create a sustainable society. Always have, always will.
Satoshi Morita
Executive President,
AICELLO CORPORATION